At the heart of BFT's core mission is a dedication to excellence and a forward-thinking approach that brings each project the best results. With our teams of talents, we have been able to deliver quality work for construction projects up and down the UK and grow to become industry leaders in the field of MCWPs and mast climbing. John McIlroy, our Fabrication Manager, is among the talented individuals who have made our success possible.
John brings his strong passion for the job, a love for helping his team grow, years of expertise and problem-solving abilities to create the best possible solutions for every project he undertakes.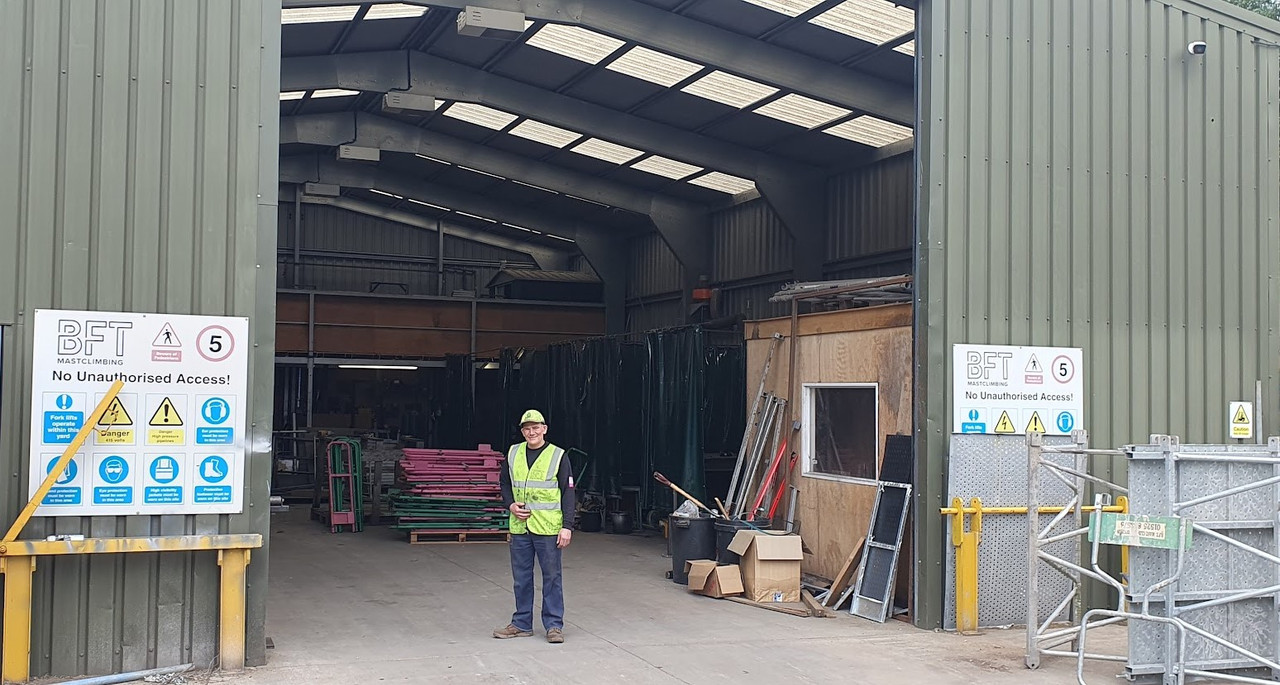 A Lifelong Profession in Fabrication…
While he has been part of the BFT team for a little over 3 years, his journey in the fabrication world started way back. It all began when he started college at 16 and later pursued an apprenticeship in this field. Since then, fabrication has become more than just a job; it's become his true calling.
Having recently celebrated his 57th birthday, John reached a significant milestone that has marked his dedication to the profession. With a background in the aerospace industry, specifically in the fabrication of aircraft ducting systems, he has honed his skills to perfection.

Life As a Fabricator Manager In BFT
Every day as a fabrication manager at BFT brings a fresh dose of excitement and creativity. Crafting bespoke decks is where he truly gets to think outside the box and turn customer requirements and unique visions into reality. On any given day, you can find John going through the process of creating prototypes for on-site testing for different projects.
Currently, John manages a team of three at BFT, each contributing to the success of the department. He is a natural-born teacher, and that's what also makes him a great leader in the team. He takes pride in passing on traditional skills and actively engages in the professional development of his team, helping them grow and excel in their roles. For him, it's not just about getting the job done; it's about empowering others and building a team equipped with the right tools and know-how to tackle any challenge that comes their way.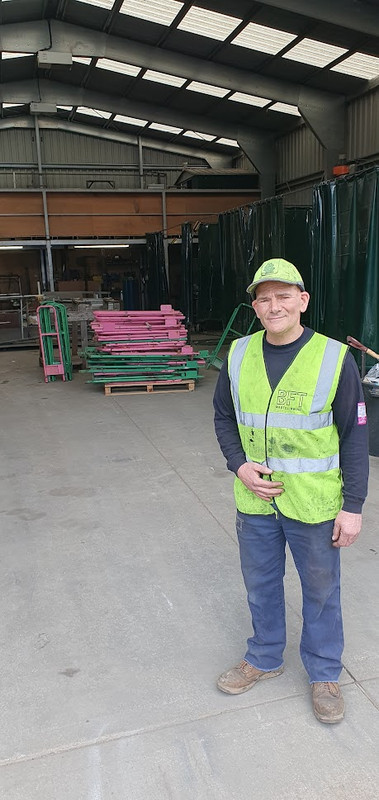 His love for what he does also inspire those around him to share that same enthusiasm. A younger team member of his, who's only 24 years old, is particularly eager to learn and progress to reach their full potential. John sees a lot of his younger self in this ambitious young man, reflecting on his own journey and that drive he had at a similar age. Growing up in a family where his father worked in the rigs, he understood the value of learning a trade and developing exceptional skills from a young age. This dedication not only provided him with a stable job but also allowed him to provide for his own family.

Beyond Construction...
But there's more to John than just fabrication. As an avid supporter of Luton Town Football Club, he recently had the incredible opportunity to witness their promotion to the Premier League at Wembley Stadium. He also shares a love for horses with his daughters, as they spend quality time together in the paddock strengthening their family ties. Being a huge fan of the music scene, he also goes to gigs from time to time!
Bringing Better Vertical Access Options for Customers
These boundless passions, extensive knowledge, and love for teaching and personal growth embody the values that BFT holds dear. With John being part of our team, we are always inspired to think beyond conventional boundaries and continuously deliver superior vertical access solutions and alternatives to scaffolding to our customers.